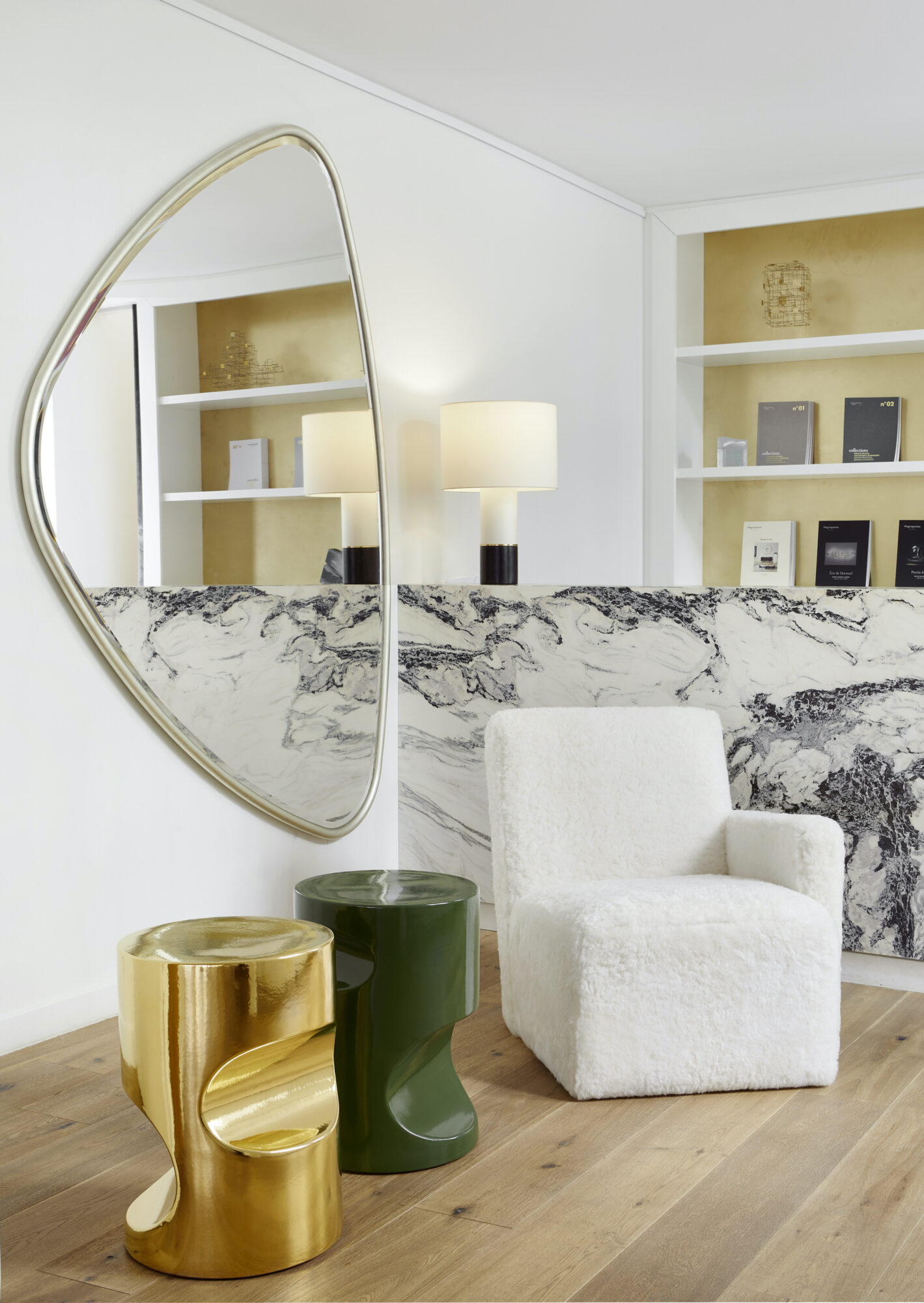 Exhibition
Harmony and contrasts
11.09.2021
Exhibition
Harmony and contrasts
11.09.2021
Somewhere between furniture and sculpture, functionality and contemplation, lightness and darkness, black and white, fullness and void, balance and imbalance; offering as many contrasts that are at once indissociable and complementary. An uncluttered and formal discourse anchored around geometrical designs composed of elementary forms. The axis is ever present, the equilibrium appears unstable, the materials refined and contrasted.
Hervé Langlais' latest collection features stacked assemblages, magnified by the use of luminous, softened, massive, solid and dense marbles, contrasted with the simply waxed, precious, dark lined woods. Thin threads of gilded brass enhance the different materials when they meet.
Gianluca Pacchioni displays his latest creations. In constant research, his innovative work involves liquid metal and patina techniques, revealing the contrast between raw materials.
Erwan Boulloud is a participant of the ever-evolving narrative of the decorative arts. His pieces are always functional, their mechanisms often visible, as a reminder of the roots of their creation. They are full of surprises and wonder, always telling a story.
Martine and Jacki Perrin sculpt together as one, forming a duo enriched by their individualities. They find their inspiration in scriptural and musical constructions, as well as in the revelation of geological processes or phenomena. Their work, born out of the four elements, has an intrinsic coherence and a unique beauty.
Etienne Moyat's work is imbued by his respect and love of nature. He works directly on tree trunks, inspired by his sketched designs. He carves, burns, brushes and ​varnishes the wood; paying it tribute as a living matter, a vector of emotion and experience.
Éric de Dormael is an unconventional artist, his trajectory far from the beaten track. Strongly attached to design and pure lines, he places fundamental importance on the architectural structure of each piece. Brass – a noble and pliable material, along with plaster or bronze, enable him to make light and shadow meet.
Multi-faceted artist Benjamin Poulanges offers a distinctive vision. His experience is far-ranging, his mind open to all things related to art, fashion, design and luxury. The gallery presents his new creation, a glazed ceramic Totem displaying a style so unique to his work.
Jean-Christophe Malaval creates extraordinary jewels. His silver rings are veritable sculptures that come to life on the hand. He seizes the movement in the throes of creation to produce exceptional pieces. And for the first time on a larger scale, Malaval has created the sculptural bronze vase Atlantis.
The gallery's walls are adorned with a tapestry from the maison Pinton and highly contrasting photographs by Dan Er Grigorescu.
Architecture is never far, sculpture is ever-present, and furniture at their crossing.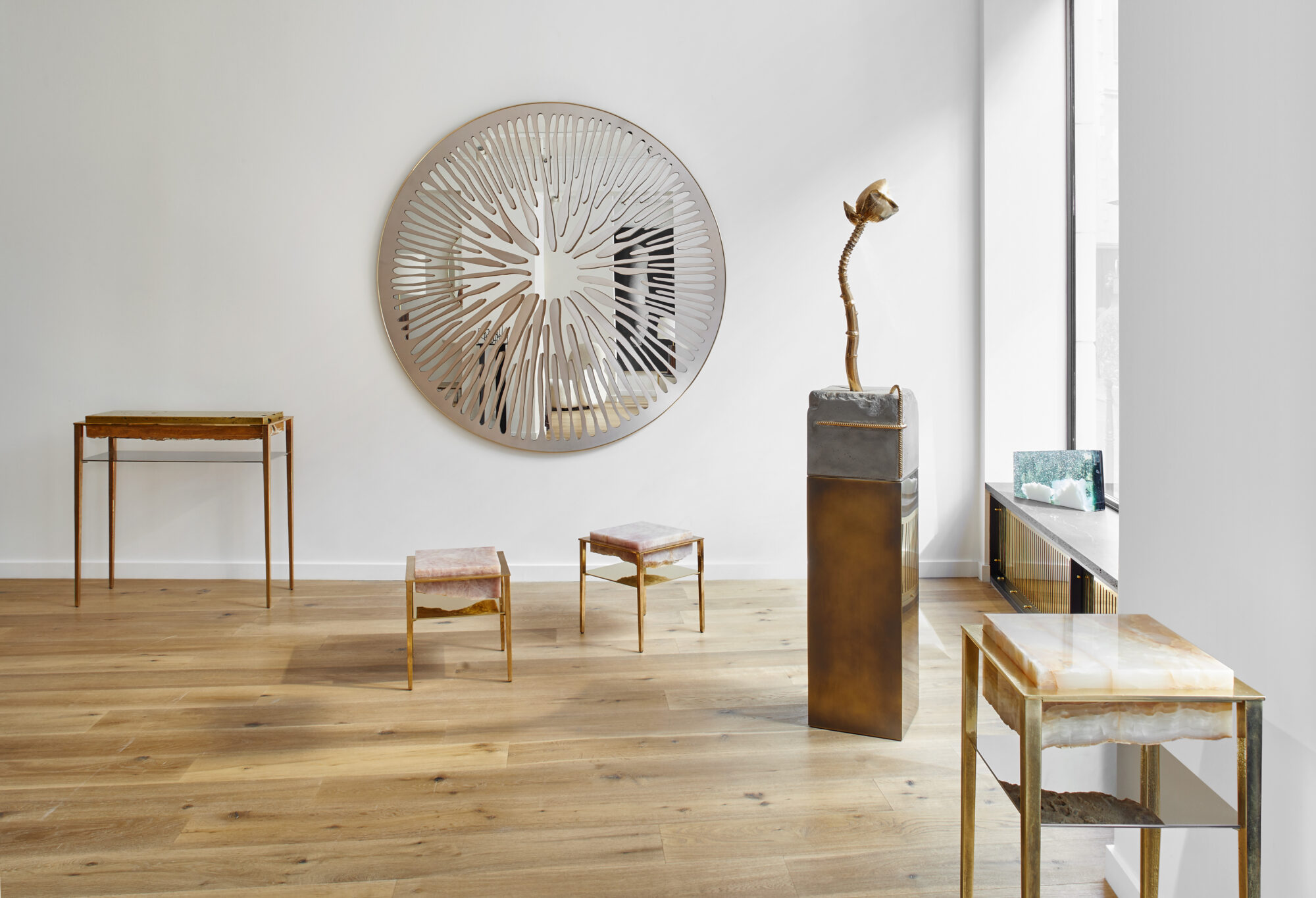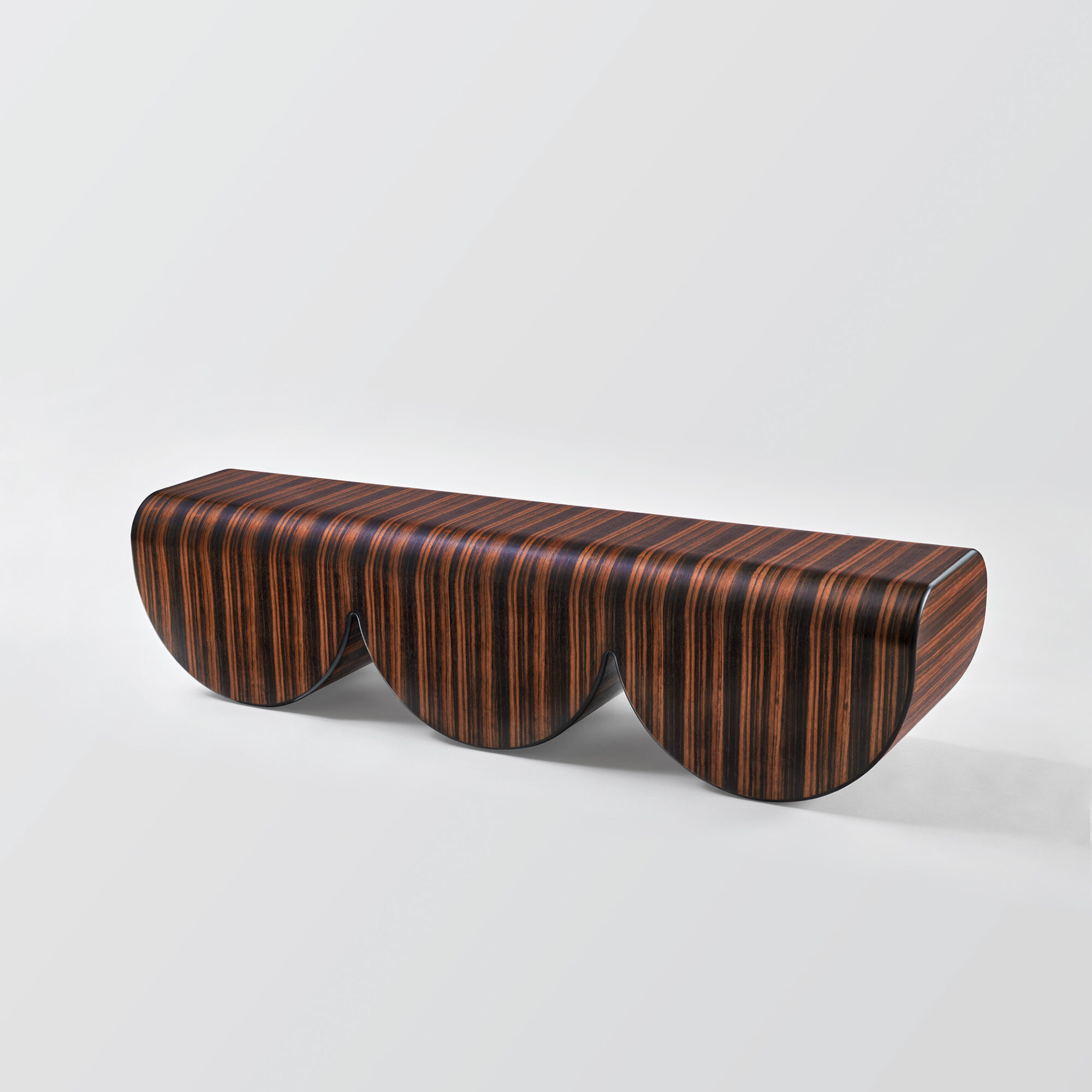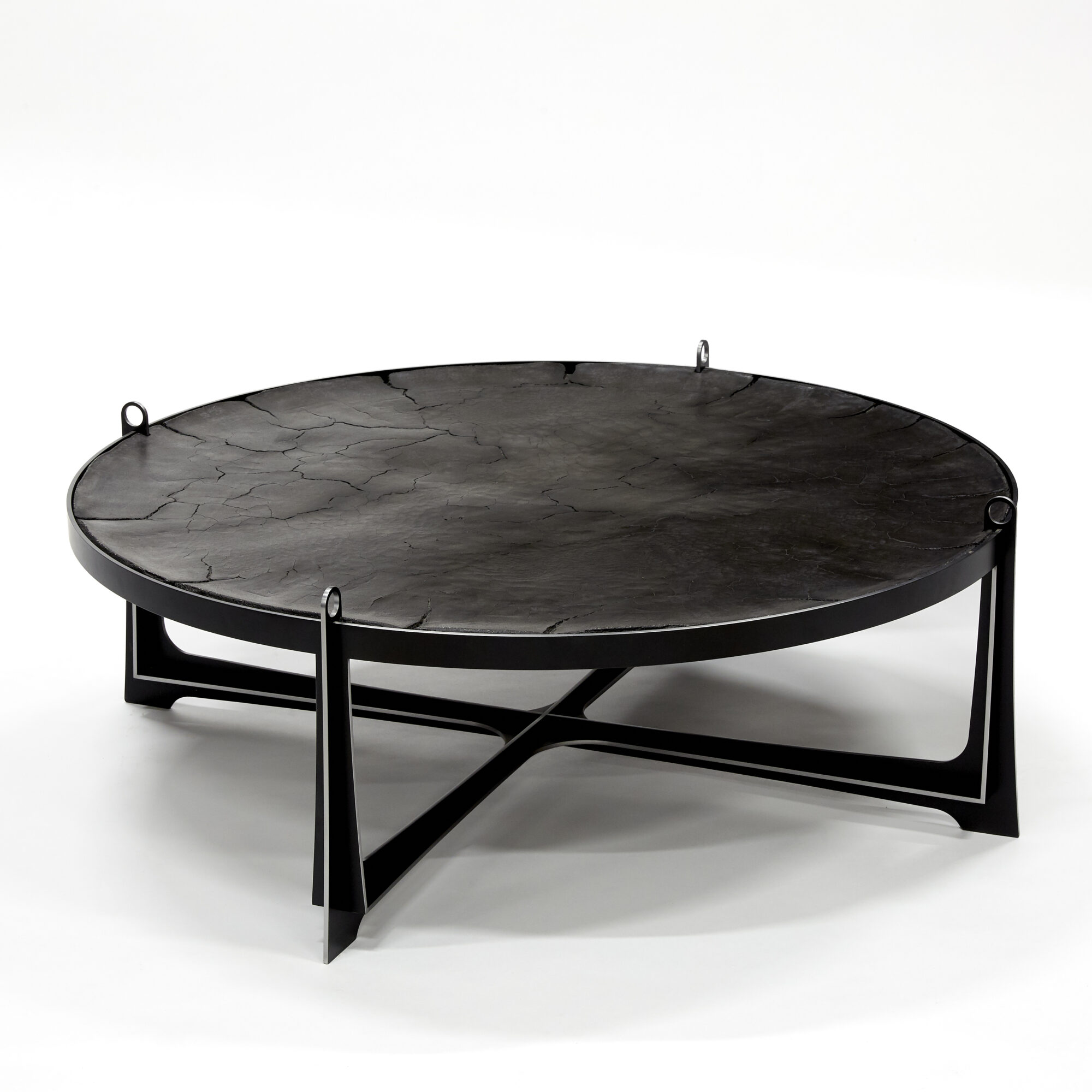 Artworks selection
Artistes