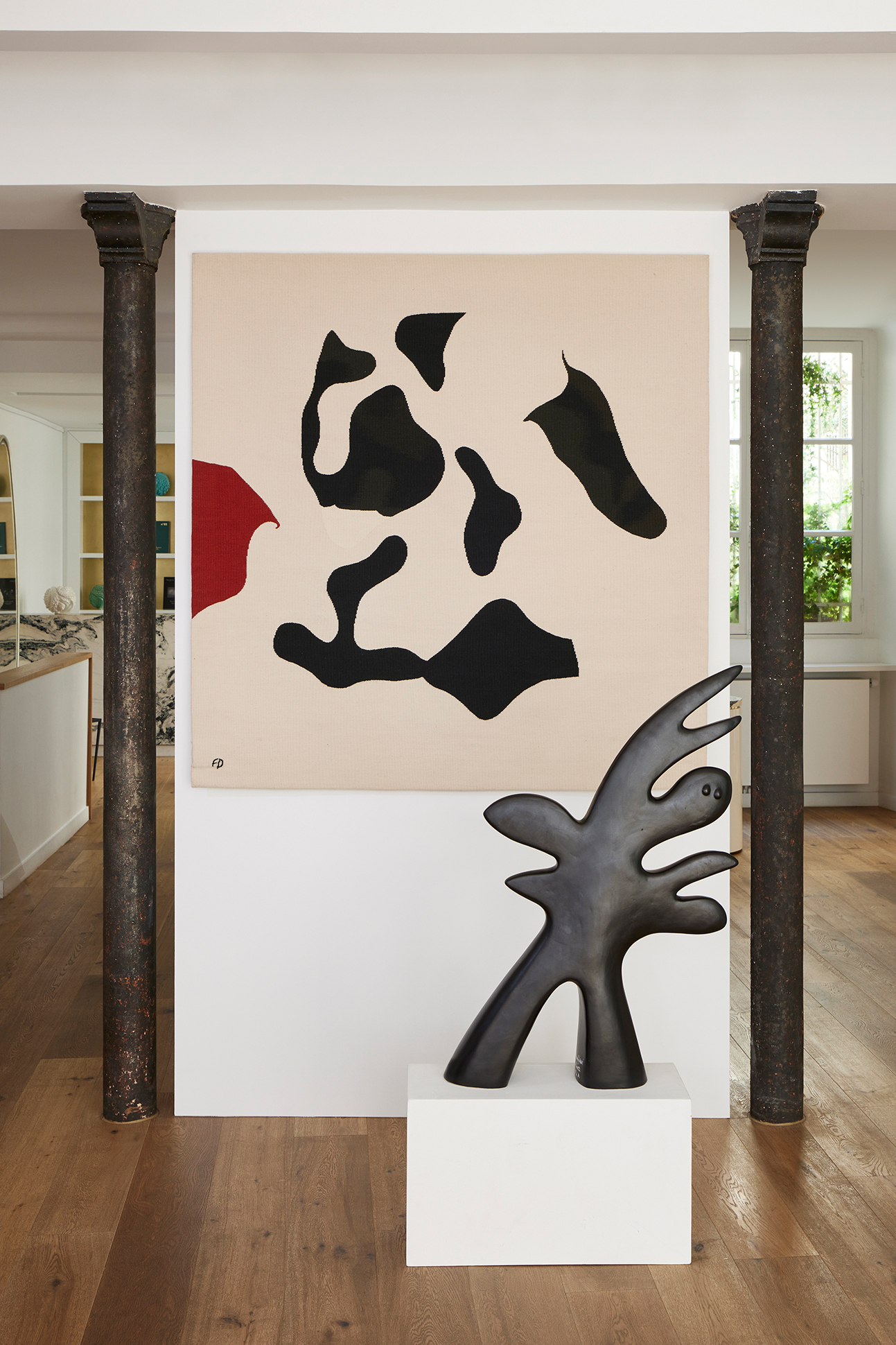 Exhibition
Dialogues : Tapestries and Ceramics, Pinton et Rometti
19.05.2022 — 05.08.2022
Exhibition
Dialogues : Tapestries and Ceramics, Pinton et Rometti
19.05.2022 — 05.08.2022
The first in the series of Dialogue exhibitions will explore links between creators and mediums. Tapestries and ceramics are reinvented here by avant-garde artists. The exhibition makes connections between them and two manufacturers of similar trajectories: Pinton, the Aubusson tapestry manufacturer, and Rometti, the Umbertide ceramics manufacturer. With inherited techniques and know-how, the talent of their craftsmen has made them world famous. In recent years, new strategic and artistic directions have brought them into the 21st century, ensuring their place in the contemporary landscape, and looking to the future.
Galerie Negropontes has embraced this dynamic by establishing close ties between its artists and these manufacturers. The gallery is exhibiting a selection of six tapestries and six ceramics, dialoguing around six themes: movement, colour, nature, the immaterial, the organic and the imaginary.
The exhibition presents Jean-Christophe Clair and Pierre Dmitrienko, Benjamin Poulanges and Maurice Estève, Ambrogio Pozzi associated with Roger Mühl and Jean Arp, Mathieu Matégot and Jean-Christophe Malaval, Sara Ricciardi and Emile Gilioli.
With this first Dialogue exhibition, Galerie Negropontes pursues one of its fundamental purposes: promoting artists and the manufacturers who work with them. The gallery is committed to engaging with artists, artisans and manufacturers and sharing new experiences with them. With this exhibition, Galerie Negropontes offers a dialogue between tradition and modernity, between the functional and the exceptional.
Artworks selection
Artistes