About the artists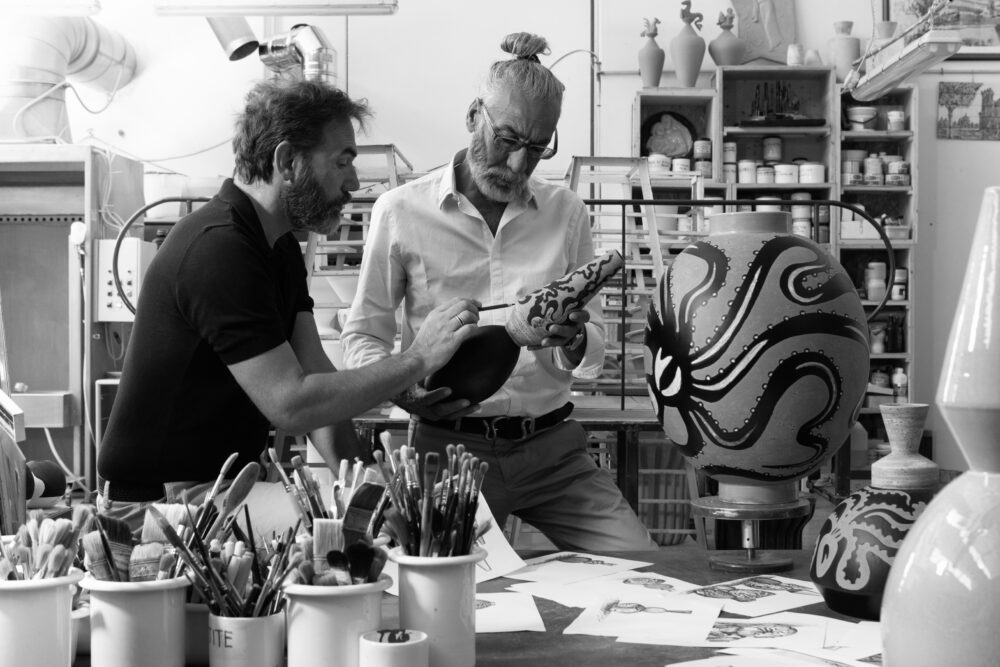 Rometti
A story that shaped a century of territory, passion and art. Ceramiche Rometti was born in 1927 in Umbertide, from an idea of expert ceramist Settimio Rometti and with contributions from his grandchildren, Aspromonte Rometti and Dante Baldelli. In such a climate of cultural ferment as that of the avant-garde of the early twentieth century, the dream to be realized already had a precise and ambitious form; Rometti would become a synthesis of art, craftsmanship and industrial production; a new way of interpreting expressiveness and enhancing the potential of ceramics.
Yet it was in 2012, with the arrival of Massimo Monini, patron and entrepreneur of art and beauty, and Jean-Christophe Clair, current artistic director with a thousand forms of expression, that Rometti began a new and prosperous era that is still evolving. The extraordinary ability of the couple at the head of the company lies in finding the perfect balance between contemporary vision and the enhancement of Rometti's artistic and craft heritage.
B&B, Roche Bobois, Cartier, Fresh and many other big brands, international design names such as Ambrogio Pozzi, Sergio Fiorentino, Chantal Thomass, Roberto Capucci, Sara Ricciardi, Ugo La Pietra, Benjamin Poulanges, Jean-Christophe Malaval and Kenzo Takada form a constellation over the past and present history of iconic Rometti.