About the artists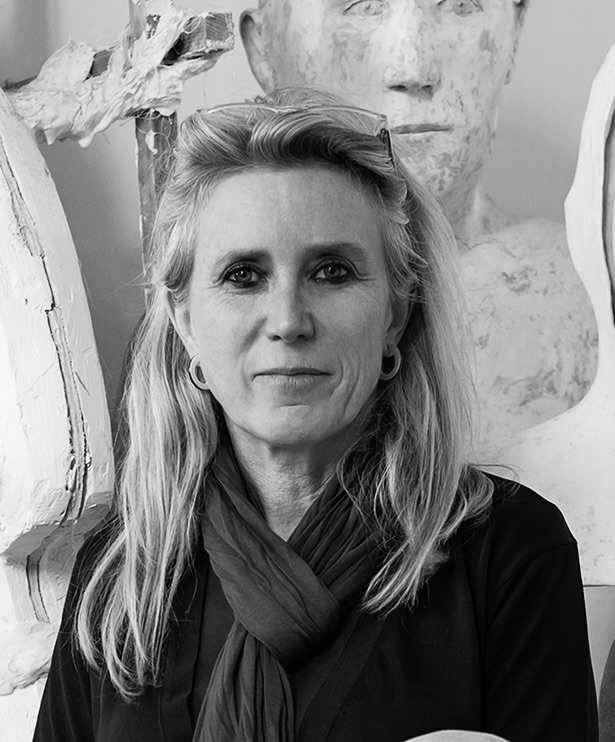 Agnès Baillon
Agnès Baillon was born in 1963 in the Aisne region of France. She currently lives and works in Paris. Baillon spent her childhood on the Larzac plateau, which exposed her to 1970s militancy. She often combines an innate spirit of rebellion with subtle humour which she sometimes expresses in her work (Marianne pulling a "blue, white and red" tongue). She moved to Paris in 1982, enrolled at the Beaux-Arts and graduated from Leonardo Cremonini's atelier de peinture in 1989. It was during her studies that she began sculpting, almost "by accident", to free herself from the burden of painting: "When I was about to graduate, I started making 'little men' brooches. Skira, Cremonini's assistant, saw my work and thought it was really funny. He could also see that I was having fun and getting a lot of pleasure out of making them 'on the sly', and that I felt so free with this medium".
Her early exhibitions combined painting and sculpture. Bodies, often bathers, were painted, while heads were sculpted and presented on pedestals. Since 1990 she has devoted herself exclusively to sculpture in resin, bronze, papier-mâché and ceramic. Intimate, sensitive and silent, she has created a world in her image. Agnès Baillon's work has been exhibited in Paris since the late 1990s and internationally in the United States, Germany and Greece. Her works can be found in private collections such as the Treguer Collection in Portugal, the Frissiras Foundation in Athens, Greece and the Museum Würth in Germany.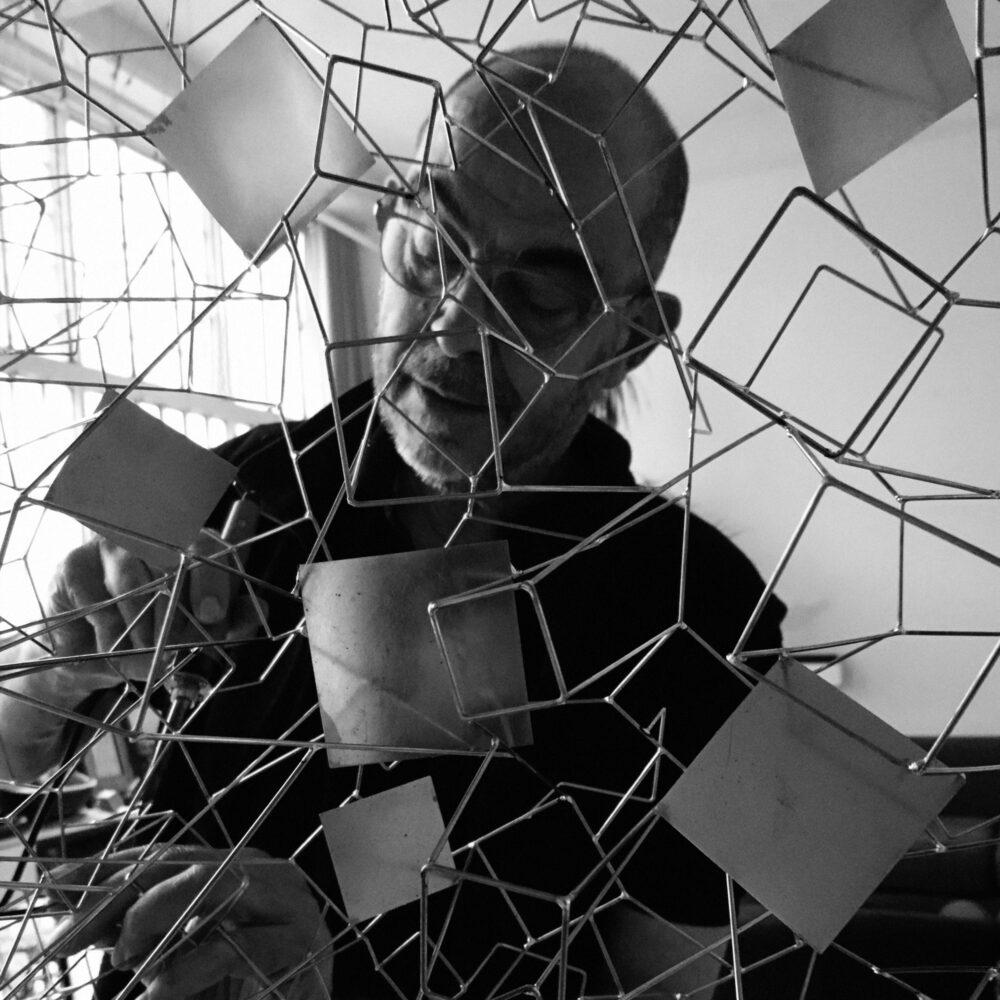 Éric de Dormael
Éric de Dormael is an unconventional artist, his trajectory far from the beaten track. Trained at the Saint-Luc school in Tournai and at the Atelier Met in Penninghen, he explored many creative avenues before devoting himself to designing luminaires. His exceptional, limited-edition pieces gradually took on monumental proportions. He began working for interior decorators and designers, and in the world of luxury. With passion and rigour, his work progressively freed itself from any utilitarian function, crossing the line from object to work of art, creating veritable light sculptures. Deeply attached to design and pure lines, he places fundamental importance on the architectural structure of each piece. Brass, a noble and pliable material, along with plaster or bronze enable him to make light and shadow meet.  Light, poetic and glistening, his works are both material and immaterial.