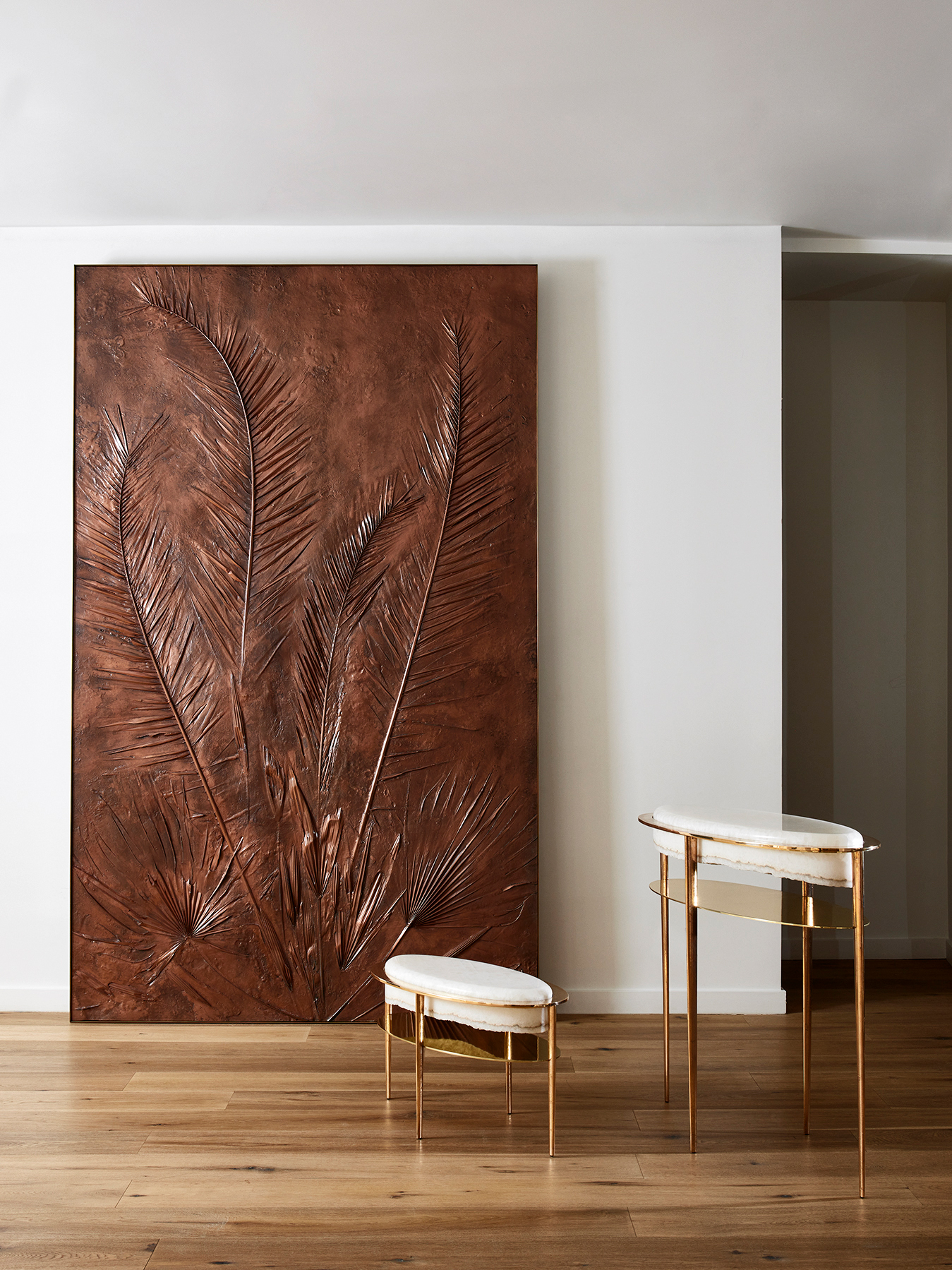 Exhibition
MINIMAL / BAROQUE
Exhibition
MINIMAL / BAROQUE
Galerie Negropontes is exhibiting artist Gianluca Pacchioni for the first time. His works play with opposites, marrying simplicity and exuberance.
Milanese artist Gianluca Pacchioni passionately works with such ancestral materials as stone and metal, in the vein of the master craftsmen who turned interiors into showcases for their virtuoso creations. Pacchioni forges steel, casts bronze, hammers brass, into which he sets marble or onyx in their raw or elaborate form.
The Minimal / Baroque exhibition starts among other things with a variation on the artist's Cremino side tables. Here the white onyx is set in fine bronze structures. The primitive side of the stone is reflected on a brass plate, mirroring the irregular surface and emphasising the telluric force of the material. Its other side is smooth, translucent, almost diaphanous, causing the eye to lose itself in the nuances of brown with golden overtones or, here for the first time, in glacier-like whiteness. The oval shape of these unique pieces recalls the Greek myth of the birth of onyx: As Venus slept on a beach, Cupid cut her fingernails. They were transformed into exceptional stones that have since been used to adorn the most beautiful jewellery.
White onyx is also used by Gianluca Pacchioni for the Metaphysical cabinet, a small cube of onyx and brass perched high on metal legs, again with the mirror effect of the shelf below. It appears as a white monolith with brass veins running through it, in the manner of Japanese kintsugi. This technique renders the object enigmatic: is it a block or an assemblage? The networks formed by the metal respond to those of the natural stone. The material's past existence becomes the essence of its beauty. A hidden door opens onto a golden interior, like a treasure.
Galerie Negropontes also exhibits another new creation of Gianluca Pacchioni's repertoire: the Under the Sheets console. This time Pacchioni has chosen to work with Patagonian quartzite with inclusions of deep black, pale gold or espresso brown, that appear deposited on a white stone with multiple veins. Some areas are very opaque, others translucent. The stone glitters in parts. The extremely graphic natural effects are enhanced by a wave-shaped base in patinated brass with a golden hue. The artist offers a tactile experience, inviting us to "caress a body hidden in a block of granite".
The exhibition will also feature a third version of the Fossil decorative panel. Vegetation is trapped in the molten metal, as it was in Earth's early days. The imprint, the trace, the testimony of life crossing the ages remains.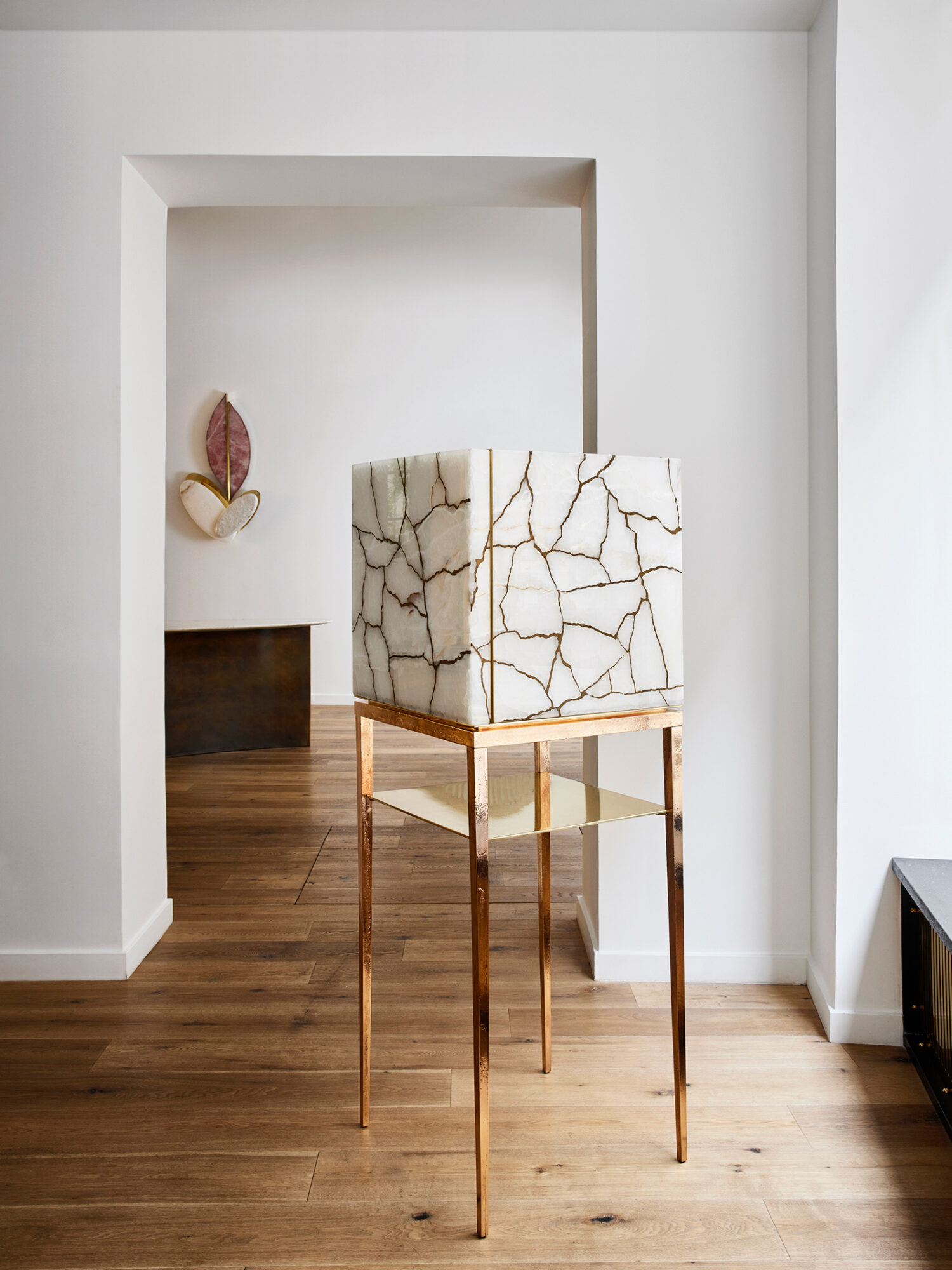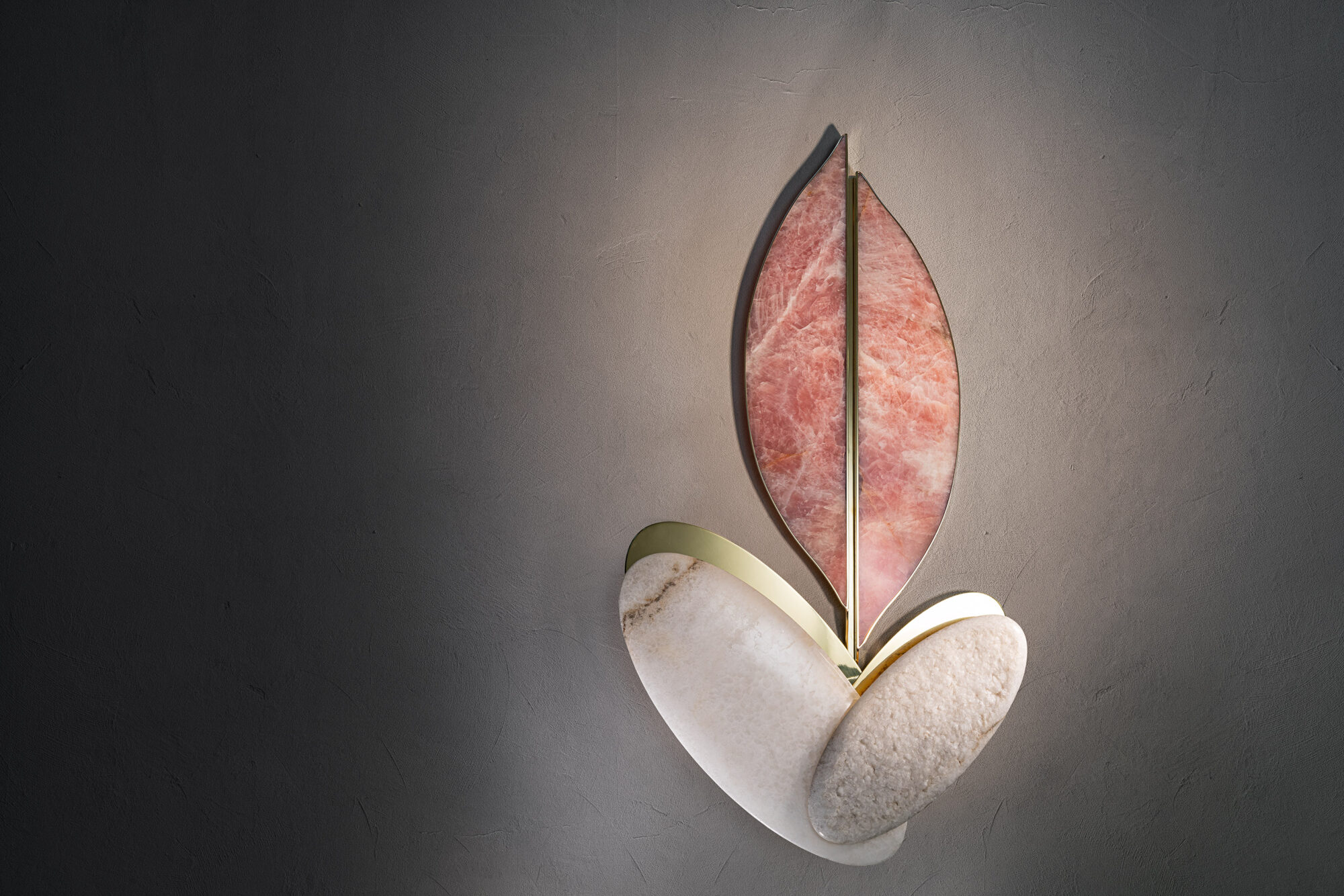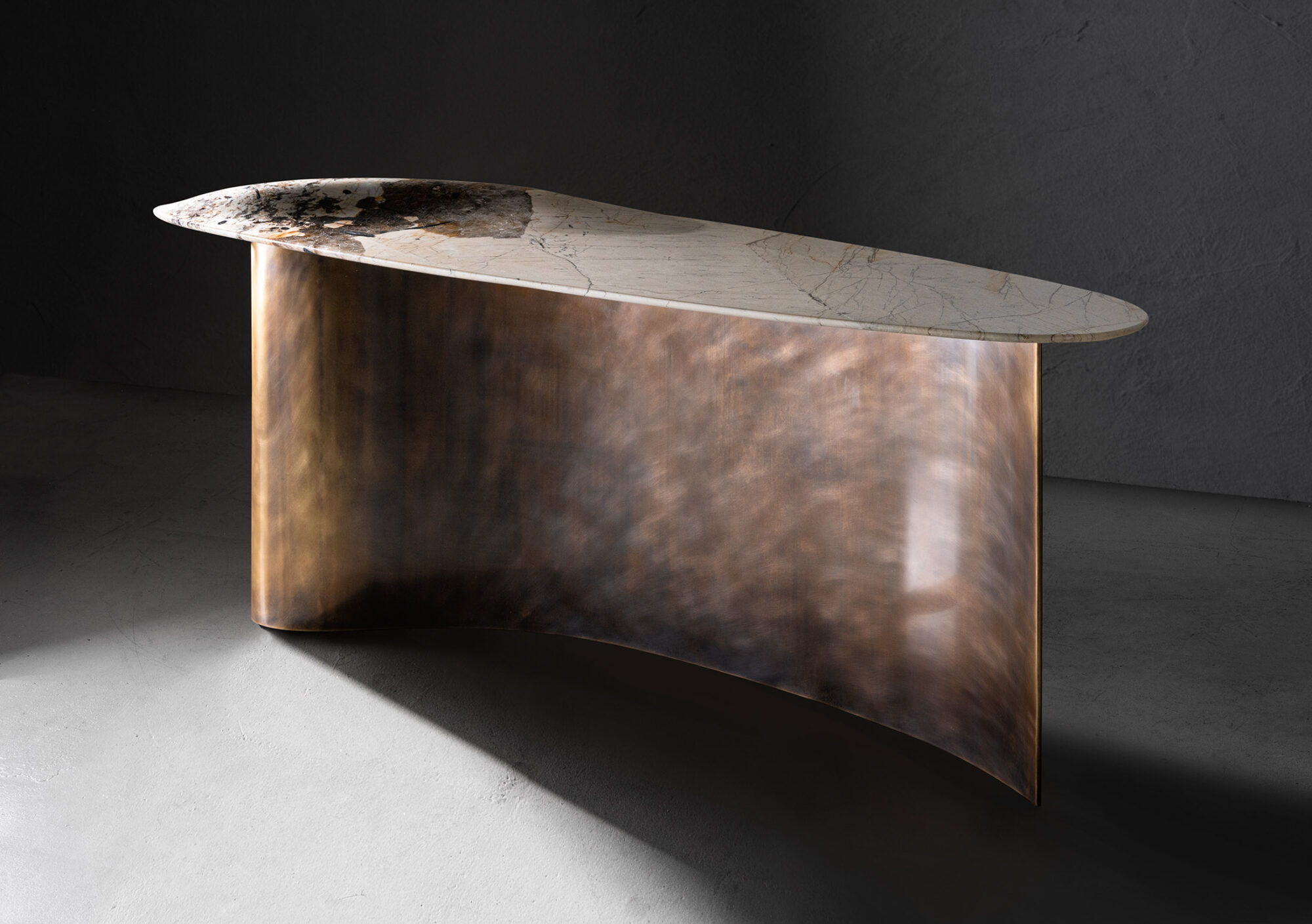 Artworks selection
Artistes